India came into the World T20, after a dispiriting few months where they just about lost every series, regardless of the format, since November last year. So, when it was time for the World T20 to begin and we realized that we were grouped with Pakistan, West Indies and Australia…..
The campaign started on a perfect note though, with a clinical win over Pakistan, but the heart refused to accept that the team would fare better in the remaining games…..
Then India beat defending champions West Indies in similarly convincing style. Suddenly, the expectations were kindled….
India rolled over Bangladesh and became the first team to enter the semifinals, which was a pleasant surprise
By the time Australia were brushed aside ruthlessly, confidence was sky-high
India faced South Africa in the semifinal, and were faced with their first challenging target of the tournament. Kohli was all like…
India entered the WT20 final for the second time since 2007 and anticipation was building, when it was realized that they were going to play Sri Lanka in the final.
Still, it was an opportunity for India to hold all three major ICC trophies at the same time…
India batted first. Kohli stuck some lusty blows and at the half way point, it looked like a good platform was set for the finish. Then Yuvraj happened.
The game was effectively over by the time Dhoni and Kohli returned to the dejected dugout. Sri Lanka duly completed the chase with Sangakkara leading the team to a memorable triumph in his last T20 international. For the India fan,
Then we remembered that the IPL is round the corner….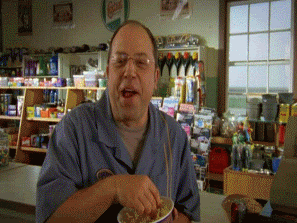 Benny for DieHard Cricket Fans