There is an age old adage: the game of cricket is a great leveller. For anyone not knowing what this exactly means, here are a few examples: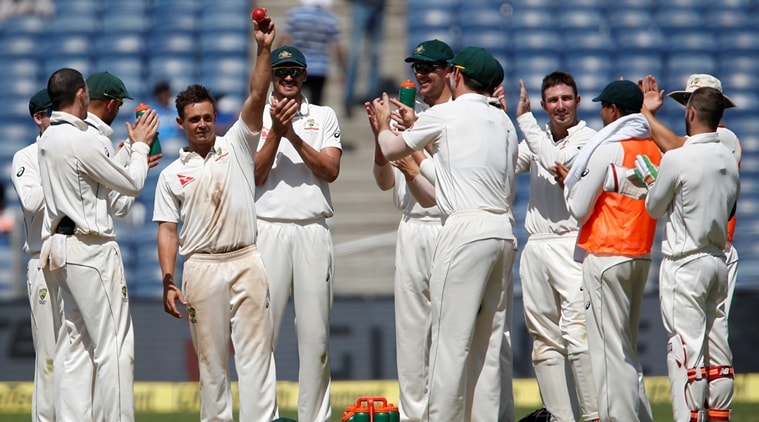 1. Ricky Ponting scored 242 in the first innings of Adelaide test against India in 2003, only to be out on 0 in the second innings, with Australia losing the match.
2. India reaching English shores in 2011 as best ranked Test side and on a high after winning the ODI world cup just few months ago, only to be whitewashed and lose their spot at the top.
There are innumerable such instances. One such instance was witnessed today in Pune, after Australia's monumental win against India.
Decimated. Humiliated. Vanquished. Conquered. These are some of the adjectives that many publications would be itching to use to describe the mauling India received in the first test of the series. A series, whose result most experts and ex-cricketers had already predicted to be a foregone conclusion. Presumably, Australia's only victory seemed to be if they managed to draw a test match and save the embarrassment of yet another whitewash in Asia. But Steve Smith's side has turned the tables! And how!
A win by 333 runs in India. India suffered their 2
nd
largest defeat in terms of runs on their own soil, narrowly avoiding their worst ever loss. And that too, on a rank turner. I am sure everyone would be reminiscing the winter of 2015, when South Africans had arrived here, only to be welcomed by not just turning pitches from day one, but literally dust bowls! India had smothered them and since started their undefeated run at home. New Zealand and England suffered the same fate. An undefeated streak of 19 tests; Team India was almost invincible, especially at home.