I believe we Indians are overtly emotional and a tad too harsh on our Cricket team that lost the Lords test. Cynics say, India would have been bowled out a third time if England had enforced a follow on again, allowing them to start the third test with a sizeable first innings lead before the toss. Keeping aside such malicious thoughts, we must find solutions to our overseas batting woes. Here are 11 Solutions that can help India to win overseas tests.
1. "Grass is for cows" believed Ivan Lendle and Mats Wilander. Cow is holy mother for Indians. How can we allow people to run over grassy pitches ? Isn't that an insult to our Mother's food ? Henceforth no grass should be allowed on any pitches.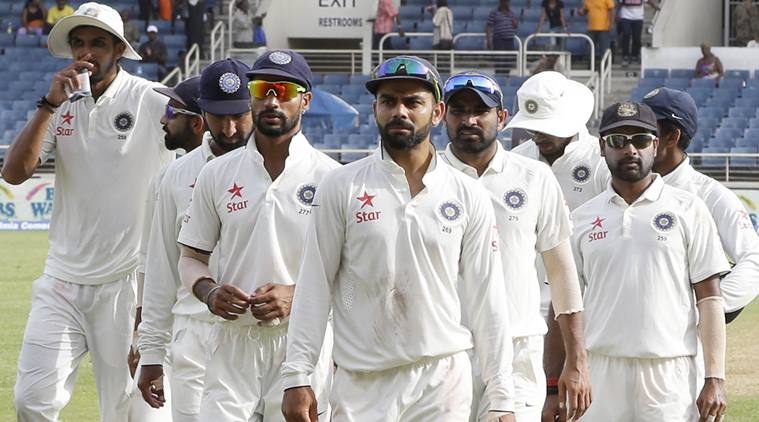 2. BCCI must force ICC to amend test rules and bring field restrictions in tests. The slips should be placed outside the 30 yard circle during the first 35 overs with new ball.
3. Any bowler who bowls above 130kmph consistently with significant swing must be reported for intimidating the batsmen. If they don't bowl at least 2 bad balls every over like Indians do, they should be disqualified for intimidation.
4. 140kmph and faster bowling can be injurious to batsmen. Hence such bowlers should be denied Visas.
5. The Kohli - Pujara running between wickets offers radiation hazard. BCCI should evict the fielders from the ground when Pujara and Kohli are batting together. Only a wicket keeper outside the 30 yard circle and the bowler can be allowed. The fielding captain can sit outside the boundary rope.
6. Like most Mumbai boys, Rahane loves fishing and throws his bat at anything outside the off stump as a habit. English fielders catch every time the poor guy tries to fish in the troubled waters. By declaring the slips, gully, point and covers as no-man's land, BCCI can help poor Rahane to continue fishing, without having to worry about getting caught.
7. Test Cricket is a very long haul. A 90 minutes soccer allows replacements. There should be an option to replace players when the commentators point out that Kohli has chosen the wrong Yadav. Going by Indian traditions, Umesh Yadav replacing Kuldeep Yadav should not hurt anyone, including Kuldeep.
8. Playing tests with white balls with 50 overs restrictions can be a revolutionary step forward. We can make tests more interesting, shorter and safer [for Indian batsmen]. 2 day tests with white ball can be really exciting and Rohit Sharma will vouch for that.
9. To be fair, rains have been unfair to Indian team. Hence rain rules must be changed. Indian batsmen tend to shine when there is no rain. Hence, there should be no Indian batting when it rains. One day before rains and one day after rains should be no-play days.
10. Pakistan have played home tests in England and the Middle East venues. With the crowd power, money power, Television dominance and the number of venues we have, India can host all Cricket playing nations, including Antarctica Vs Greenland series. Hence India should be allowed to play "away" tests at home. Against every opponent, alternative series can be declared as home and away.
11. Since India was a former British colony, BCCI must declare all overseas tests against England, Australia, South Africa and New Zealand will be conducted in India. To make it authentically overseas, teams can be flown over the Arabian sea and Bay of Bengal to reach each test venue, even if it is Dharamshala.
With these evolutionary and revolutionary measures, we can make sure Team India will start performing better and win "away" and "overseas" tests too. Nobody will dare to call us Tigers at home !
Govind Raj Shenoy for DieHard Cricket Fans